From Real Clear Energy:
Emails between RBF and one of its partners in advocacy, the Center for a New Energy Economy at Colorado State University, reveal concern that these public records would find their way to the American public.

For example, RBF's Northrop raised the prospect of mailing the notes instead of email, having been tipped off to one of Energy Policy Advocates' records requests by the same New Mexico Energy Secretary.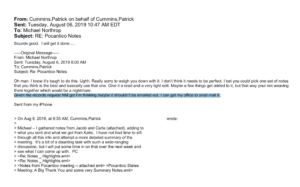 Another correspondent gently suggested to Northrop that "Snail mail is probably subject to open records too, no?" Yes. Yes, it is.