From Western Wire
Pressure is building on New Mexico Attorney General Hector Balderas over his office's use of attorneys that are paid for by a group created with financial backing of New York City Mayor and climate activist Michael Bloomberg.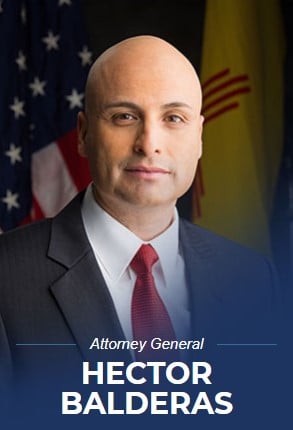 Balderas is one of 11 state attorneys general known to the public who has brought on such private attorneys funded by Bloomberg's State Energy and Environmental Impact Center at the New York University School of Law. These attorneys are hired and have their salaries and benefits fully paid for by the Center, then are placed in state attorneys general offices specially to work on climate and environmental matters, including assisting with litigation against fossil fuel companies.
Western Wire first reported on the arrangement in Balderas' office in September 2017.
Now Balderas is receiving criticism from Power the Future, an energy advocacy group, and the American Tort Reform Association, according the Albuquerque Journal. These criticisms have prompted a harsh rebuke from the newspaper's editorial board.
They have accused Balderas of avoiding transparency by giving power to privately-employed attorneys to shape policy in New Mexico even though they're funded by climate activists in New York. They contend these attorneys have no accountability to New Mexico taxpayers.
This growing public pressure has forced Balderas' office to respond. His spokesman told the Albuquerque Journal that the attorney general has routinely hired attorneys funded by outside sources, although he cited legal settlements from anti-money laundering and mortgage cases and grants from the federal government, not private sources like Bloomberg's group.
Government Accountability & Oversight (GAO) is a public interest law firm that litigates against AG offices to obtain records such as those relating to the Bloomberg program. GAO's Chris Horner dismissed Balderas' insistence that this is a common activity as "comparing apples to stethoscopes," noting, "The group's name affirms its objective is to obtain state-level policy changes, though it seeks to do so via law enforcement, not the policymaking process."
Full story here